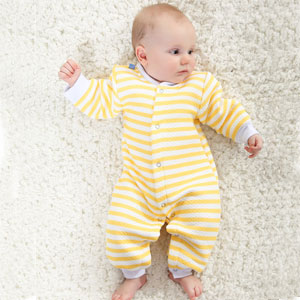 2015 New Toddler Rompers Autumn Winter Cartoon One Piece
Size: 59, 66, 73
Color: Pink, Blue, Yellow
Material: 70% bamboo fiber 30% cotton fiber
Send Enquiry Now
Product Information
Gender: Unisex
Style No:SL001

Description:
This toddler romper is formaldehyde-free, AZO-free, no heavy metal, no fluorescent agent, so it is safe for baby to bite. Also, it is easy to wash and dry.

About Details:
Soft clothes are more comfortable for baby, avoid personal friction, will not hurt baby's skin.
100% natural combed cotton. Soft and Great performance in air permeability and hygroscopicity.
Cute cartoon pattern makes your baby more lovely.
High elastic neckline and cuffs give children more room for movement.
Fine cutting and super sewing makes baby to move at ease.
Open crotch design is convenient for Mom to change diaper.
The overall button design is convenient for mothers to take it off.
Korean design element, popular and lovely.