Some issues about different materials of baby clothing
Having a baby is an exciting thing for every family, and with the development of economy, people prefer to prepare all the things for their baby, especially the clothes, and this comes to the questions, how to choose baby clothes, which material is suitable for baby skin, here will introduce some common materials for reference. And
Sunny
can offer you the best material for baby, we also support
OEM
service.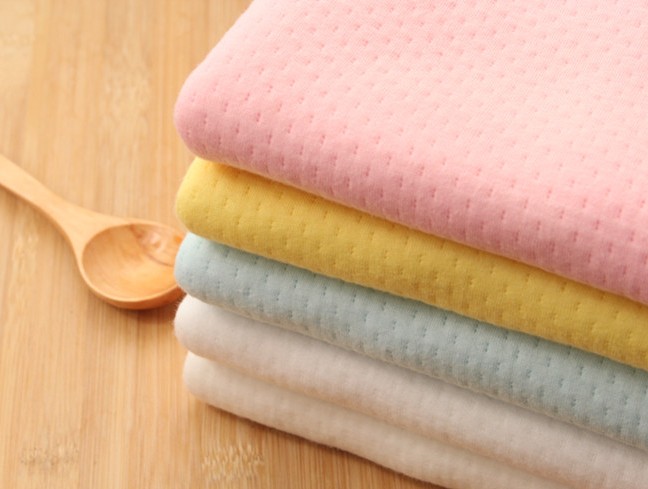 Ordinary Teflon is harmless and good at preventing stains and anti-wrinkle, but when it is overheated, things will be different. Teflon will emit toxic gases under extremely high temperature, and those toxic gases will raise the risk of heart disease, diabetes and cancer. Clothes that indicate "no ironing" on the tag would likely have this chemical.

When it comes to Rayon we may be pleased for its natural base. But the fact that the raw material form has to be chemically treated before it is suitable for use makes it potentially dangerous to baby's delicate skin. Carbon disulphide, one of the chemicals used to process wood pulp, can cause nausea, headache, vomiting and chest and muscle pain.

Nylon and polyester are usually made with petrochemical additives, which can emit volatile organic compounds (VOCs). According to research, besides its bad effects on environment ,it also can increase the risks of lung infection, allergy and asthma even at low concentrations VOCs .Thus, it would be a wise choice to keep this material away from your baby's skin on a regular basis.

Most clothing and fabrics were treated with chemicals to be flame-retardant, such as children's pajamas and beddings, which could emit levels of formaldehyde gas. Even in the tiniest amounts, this highly toxic gas can lead to skin irritation and allergic reactions.

When dyeing cloth some heavy-metals are used, such as chrome, copper and zinc. These heavy metals are carcinogens. Wearing dyed clothes may cause children red blood silk, hyperactivity or even behavior or learning problems.