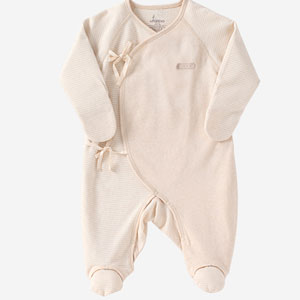 2015 New Cute Baby Rompers with Feet and Hands Cover
Size: 52, 59
Color: Brown, White
Material: 70% bamboo fiber 30% cotton fiber
Send Enquiry Now
Product Information
Style No:SL004
Gender: Unisex
Description:
This cute baby romper is formaldehyde-free, AZO-free, no heavy metal, no fluorescent agent, so it is safe for baby to bite. Refined and cultured smooth edge makes zero friction, no deformation after washing.
About Details:
Natural organic cotton, soft and breathable, no pollution to your baby
Bone-free sewing of cute baby rompers makes your baby feel more comfortable.
The clothes combined with socks and gloves protect baby's feet and hands against cold.
Strappy design makes the clothes not be easy to loose .
Opening crotch is convenient for mothers to take off.
Simple but good looking design makes this clothing neat and noble.